Do you have any plans for this year's Mid-Autumn Festival? At Sala Grand TuyHoa Hotel, the 'Eat traditional Mid-Autumn specialities' buffet will definitely bring you many special emotions. Here, everyone can enjoy: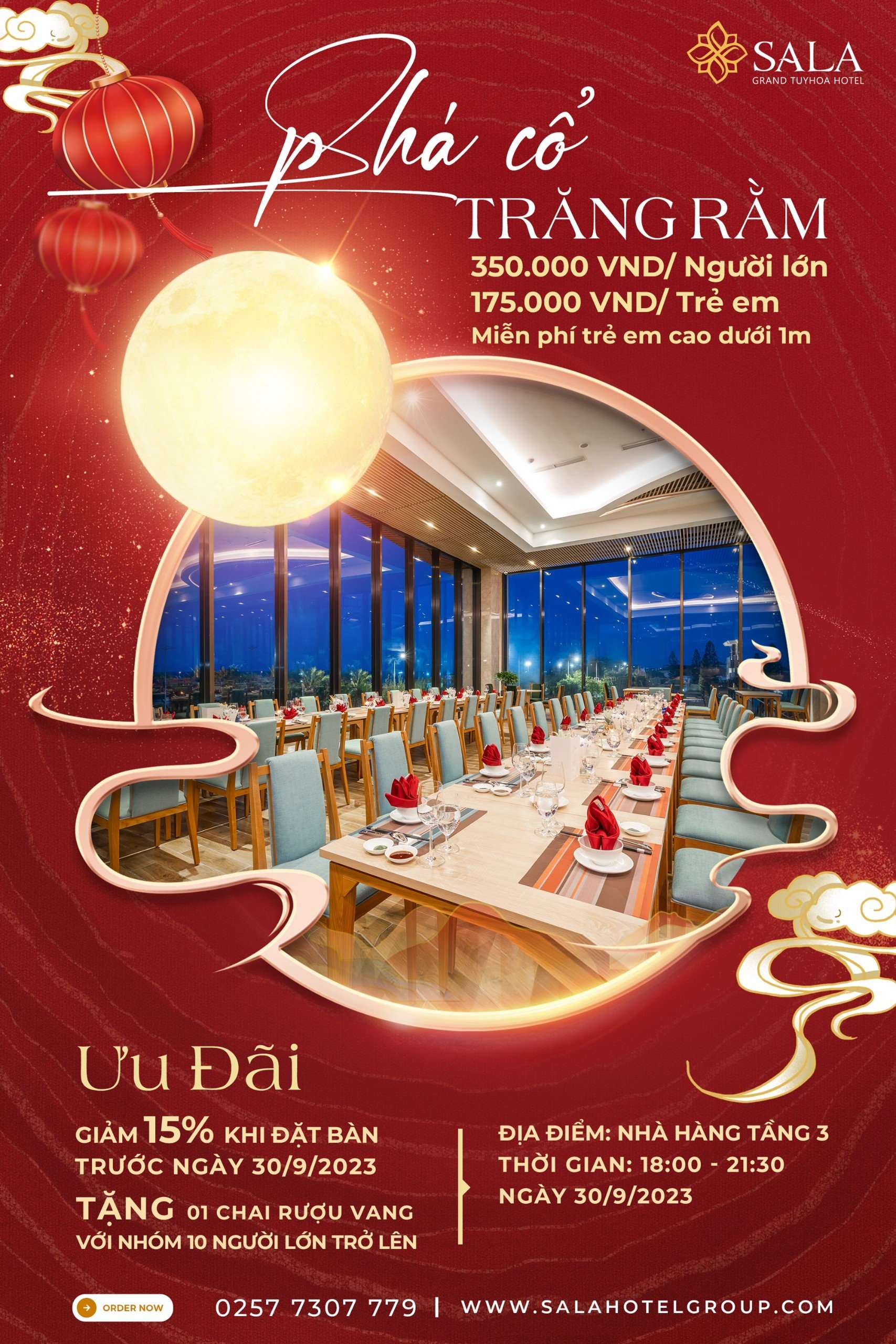 Warm space with romantic music;

Diverse and premium menu including seafood dishes, traditional Asian dishes and a separate food counter for children;
Save many unforgettable memories with your children through interesting activities such as giving traditional lanterns to children, learning to make moon cakes,…
Terms and conditions:
Time: 18:00 – 21:30, September 30, 2023. Location: Restaurant on the 3rd floor;

Ticket price: 350,000 VND/adult; 175,000 VND/child (from 1m – 1m4 tall). Free for children under 1m tall;
15% off for booking before September 30, 2023;
Add 01 bottle of wine for groups of 10 adults or more.
Contact us via hotline or inbox fanpage for further assistance.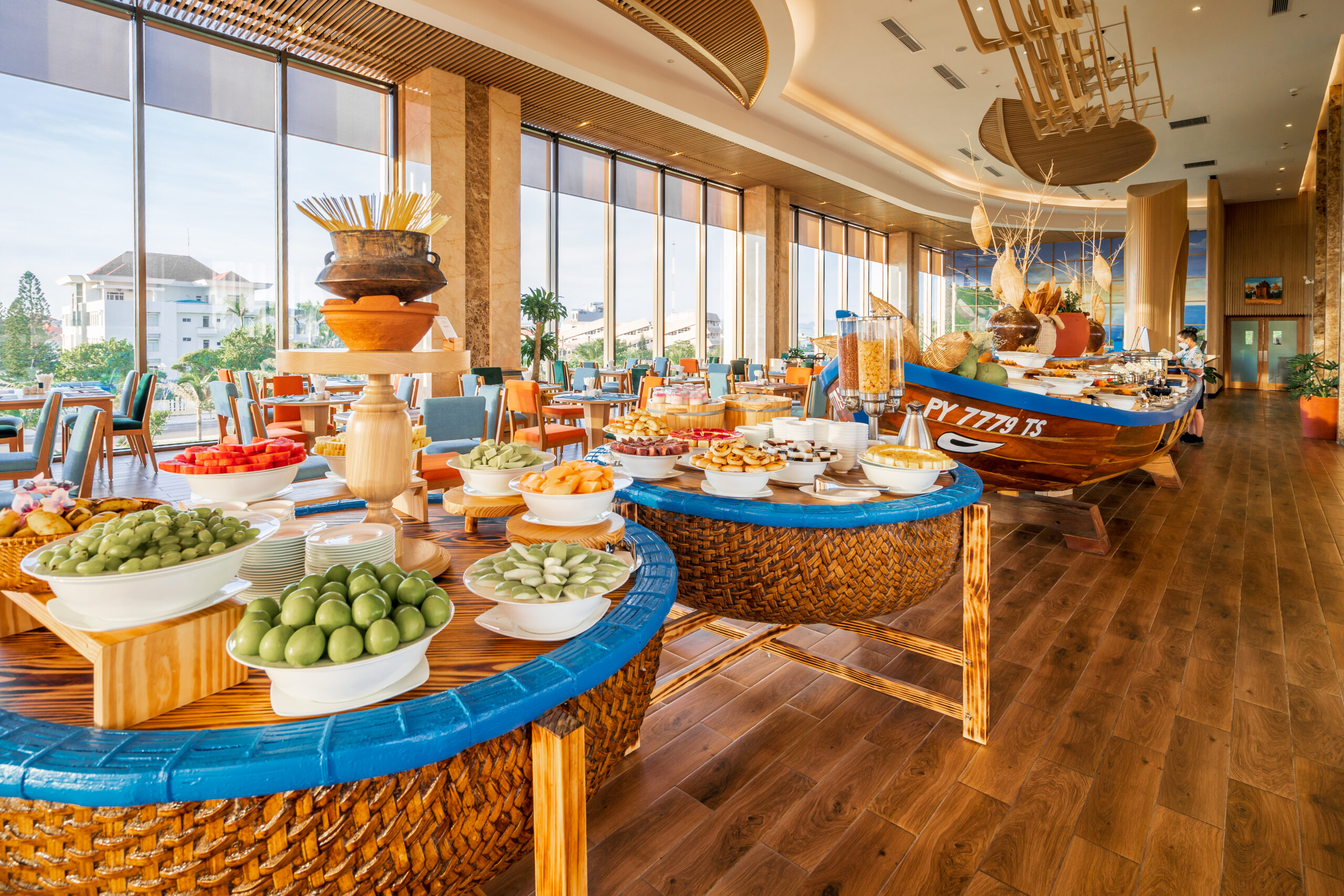 𝐒𝐚𝐥𝐚 𝐆𝐫𝐚𝐧𝐝 𝐓𝐮𝐲𝐇𝐨𝐚 𝐇𝐨𝐭𝐞𝐥
Địa chỉ: 09 Độc Lập, Phường 7, Tuy Hoà, Phú Yên
Tổng đài đặt phòng: 19006406
Email: grandtuyhoa@salahotelgroup.com
Website: salahotelgroup.com
Hotel phone: 0257 730 7779