Tuy Hoa city is surrounded by endless pristine beaches, forested hills, and breathtaking mountain sceneries. You will find a wide variety of ethnic minority cultures and unique local dishes. Unlike crowded tourist destinations, the city offers a closer look at nature, peace, and serenity. This small coastal city is an excellent choice for those who are seeking something off the beaten path.
Tuy Hoa City Travel Guide
Transportation
It is 4km from the airport to the city center, taking around ten minutes. The taxi fare is approximately 60,000VND.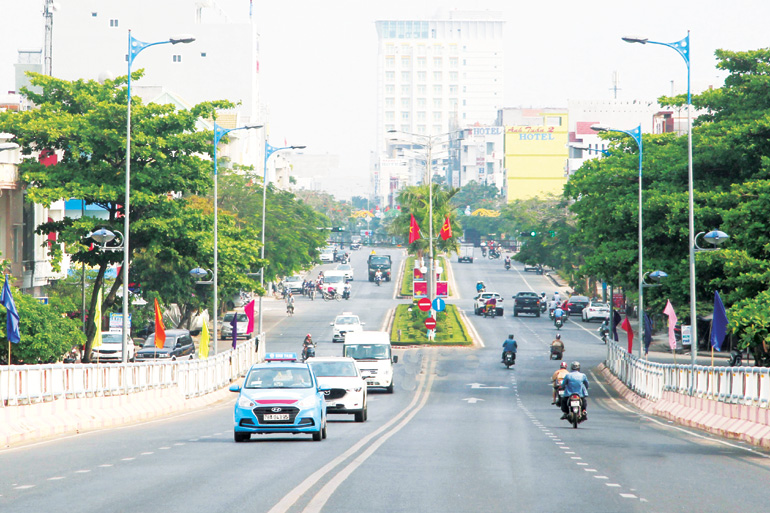 The city has few to no traffic jams. The common vehicles to travel around are bikes, scooters, motorbikes, and taxis. We recommend renting scooters at your motels or hotels. At Sala TuyHoa Beach hotel, you have free access to bikes during your stay.
When to go
From January to June, it is balmy and pleasant, with the warm temperature and low humidity. Many festivals are held in springtime, such as Cau Ngu (a fishing festival), New Year, or Lunar New Year (called Tet in Viet Nam). The city will be covered in colorful costumes, flowers, and interesting rituals. The weather gets hotter during the summer months from July to October. If you plan to visit the beach every day, the summer is a perfect time. The sea is warm and calm, though it can get a bit crowded late in the afternoon.
During the last two months of the year, Tuy Hoa city steps into a rainy and cold season, tropical storms can roll in from time to time. It is not recommended to swim in the sea around this time of the year. In addition, the streets are usually empty, and not many activities or festivals are held. You might relish this season if you're someone who likes staying cozy in the hotel room and enjoying the rain.
Things to do
Explore the water
There are numerous deserted beaches in Phu Yen province. Travel 30km South of Tuy Hoa city to visit the picturesque Vung Ro Bay, a large fishing port of Khanh Hoa and Phu Yen. Check the map here. A few kilometers from there lies Bai Mon, Bai Goc, Bai Bang, and Dai Lanh beach, well-known for their exquisite beauty. Head to the North of the city and you shall find more rivers, lakes, ponds, and waterfalls (e.g., Dam O Loan, Vinh Xuan Dai, Thac H'Ly, Thac Vuc Hom)
Go for a hike or trek a mountain
Da Bia Mountain is the highest peak in the area at over 700m tall. When the weather is nice, you might meet many locals trekking the mountain. When reaching the top, you will have an expansive view of the whole province, covering in green plates of rice fields and crystal blue arrays of the open sea. It doesn't require any professional tools to trek this road. All you need is good sneakers.
Enjoy the local dishes
Popular local dishes of Tuy Hoa city include seafood (cooked with traditional seasonings), bun bap (soft noodles made from corns), bun ram (noodles with baby crab soup), banh xeo, banh canh, banh beo, etc.
We hope you've gathered enough information to enjoy the next trip exploring this small yet beautiful city. If you need more information, visit our website Salahotelgroup.com. Please feel free to leave us a comment should you have any questions. We are more than glad to assist.