While traveling this summer, don't forget to look after yourself to keep you youthful and attractive.
With the 4-star service, Zen Spa is the ideal location to help you relax and recharge your energy, so that you can be ready for every new difficult adventure.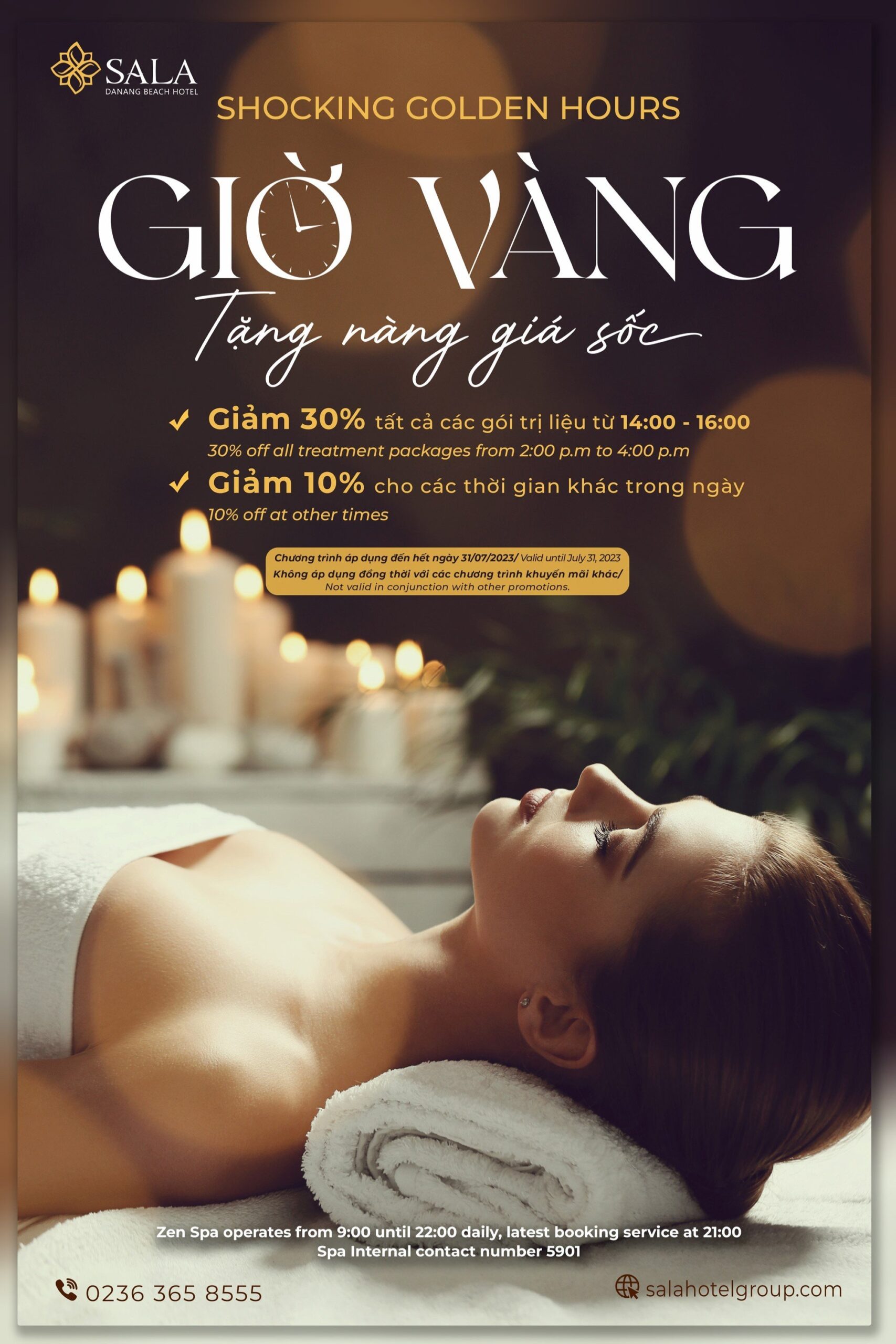 Especially in July, Zen Spa would like to bring you a special golden hour package:
30% off all treatment packages from 2:00pm – 4:00pm;

10% off at other times of the day;

Validity: until the end of July 31, 2023;

Not valid in conjunction with other offers.
Contact us via hotline or inbox fanpage in order not to miss special offers.
𝐒𝐀𝐋𝐀 𝐃𝐀𝐍𝐀𝐍𝐆 𝐁𝐄𝐀𝐂𝐇 𝐇𝐎𝐓𝐄𝐋
36 – 38 Lam Hoanh Street, Son Tra District, Danang, Vietnam
Booking Center | Tổng đài đặt phòng: 19006406
Email: saladn@salahotelgroup.com
Website: salahotelgroup.com
Hotel phone: 0236 365 8555