Nothing could be more delightful than being able to unwind in an area filled with the scents of the sky and sea as well as enjoy delicious food and preferred beverages.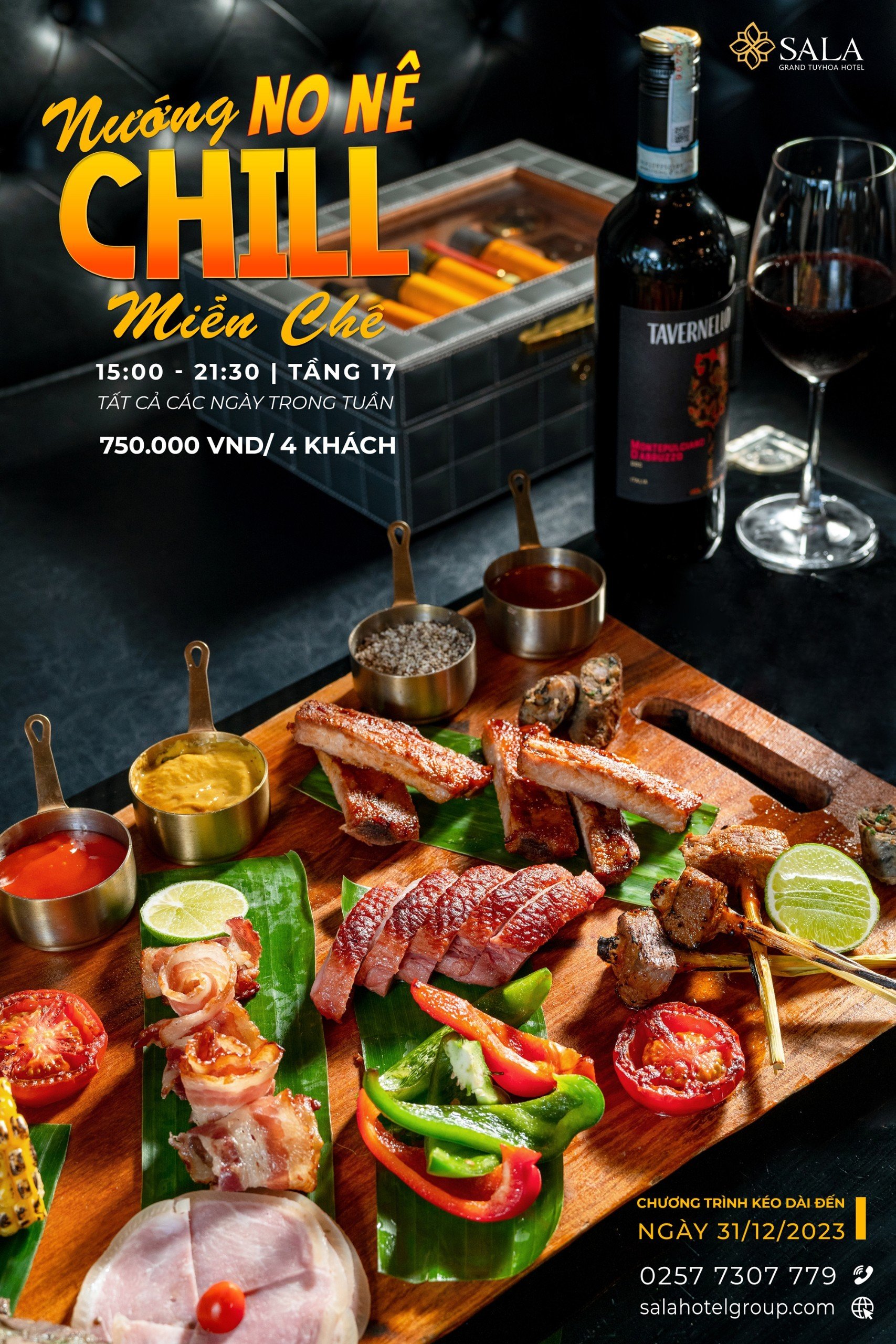 On the 17th floor at Sala Grand TuyHoa Hotel, such a wonderful chill moment awaits you. For only 750,000 VND/ Combo (for 04 people), you will get:
Enjoy the premium ham and grilled food combo: Smoked goose breast, salami, bacon, Sala sausage, oven-baked pork ribs, grilled corn, grilled tomatoes, olives…;

Complimentary 2 glasses of wine (red or white) or 2 glasses of Heineken beer;

Complimentary dipping sauce, rice paper and salad.
The program takes place from 3:00 pm – 9:30 pm on all days of the week (lasting until December 31, 2023). Contact us via hotline or inbox fanpage for further assistance.
𝐒𝐚𝐥𝐚 𝐆𝐫𝐚𝐧𝐝 𝐓𝐮𝐲𝐇𝐨𝐚 𝐇𝐨𝐭𝐞𝐥
Địa chỉ: 09 Độc Lập, Phường 7, Tuy Hoà, Phú Yên
Tổng đài đặt phòng: 19006406
Email: grandtuyhoa@salahotelgroup.com
Website: salahotelgroup.com
Hotel phone: 0257 730 7779