Top places to go in Phu Yen (Part 2)
As we mentioned in our earlier article Best places to visit in Phu Yen 2022, Phu Yen, a rising star in Vietnam tourism since its natural features are so abundant from the majestic ocean of Tuy Hoa city to untouched mountains, and valleys.
Cao nguyên Vân Hòa (Van Hoa Plateau)
The next place makes its way to the top must-go list in this article, about 40km up north of Tuy Hoa city, Van Hoa plateau, is 400m in high above sea level so you can breathe all the brisk breeze on the road uphill. To reach the Van Hoa plateau, follow the Nation Route 1A up North to Hoa Da village, then turn left and follow DT643 road back to the West about 25km.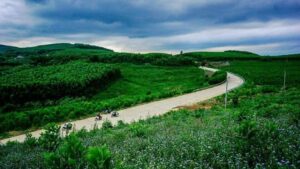 Photo credit: internet
The plateau soil is rich in red basalt equals the generosity in exotic fruits: avocado, jackfruit, pineapple, unique Burmese grape; coffee, pepper, and many others. You can visit plenty of places: waterfall, lakes, Ede minorities village, Go Thi Thung Tunnels, Ha River hydropower plant, etc. Van Hoa plateau, known as Dalat of Phu Yen, so don't forget to pay a visit to the Van Hoa plateau which completely perfect your deep-into-nature trip to Phu Yen.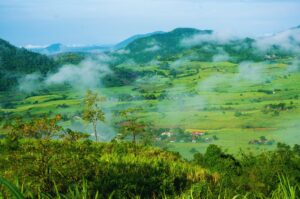 Photo credit: internet
Mũi Đại Lãnh (Dai Lanh Cape)
Dai Lanh Cape is known as the first place the sunlight shine in Vietnam. The lighthouse, built-in 1890 by the French, is an ideal spot to catch the magnificent sunrise from the ocean.
Photo credit: internet
Like other landscapes of Phu Yen, you need full energy before reaching the top of the lighthouse so pack some snacks that will perfect your trip in Dai Lanh Cape. That's why many others choose to picnic overnight and have a city-free, connecting nature time. The glowing starry night sky as well as the first-morning sunlight at the skyline is guaranteed to make you gasp.
Photo credit: Solomen- xongpha.com
Vịnh Vũng Rô (Vung Ro Bay)
Vung Ro Bay located at the foot of Ca Pass, 25km from Tuy Hoa City, is a natural masterpiece border of two provinces, Phu Yen and Khanh Hoa. Being surrounded by Ca Pass, Da Bia, Hon Ba, the Vung Ro Bay is blessed with the gift of abundance in marine life and nature scenes.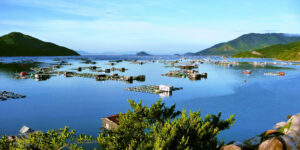 Photo credit: internet
Its spectacular beauty is highlighted with numerous floating homes, fish farms, and fishing boats which trap every passengers' eyesight. Thus, one day is not enough for you to explore the whole bay's beaches, go squid-fishing, visit the lobster farm, dive on colorful reefs, etc.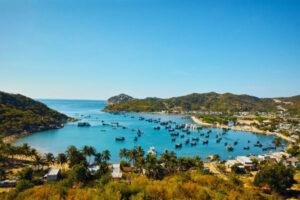 Photo credit: internet
After all the wandering and exploring, having your fancy relaxation time with Sala Tuy Hoa Beach Hotel is the best, isn't it? Since there is so much more natural scenery in Phu Yen, we will update you in our next coming guide to Phu Yen.
We can't get enough of our stunning Phu Yen. How about you? Let's have the last look and pack your luggage to Phu Yen asap! Sala Hotel Group and Phu Yen are waiting for you.